DairyAmerica, Inc. was established in 1995 as a federated marketing company and currently represents four major US producer-owned dairy co-operatives. Members include Agri-Mark, Inc., California Dairies Inc., O-AT-KA Milk Producers, Inc., and United Dairymen of Arizona.
DairyAmerica markets 100% of the Nonfat Dry Milk (NFDM), Skimmed Milk Powder (SMP), Whole Milk Powder (WMP), and Buttermilk Powder (BMP) produced by its members and sold into both the US and international markets. All products marketed by DairyAmerica are made from milk which is 100% USA origin. DairyAmerica markets approximately 45% of the NFDM and SMP produced in the United States. It is the single-largest US supplier of these products, with sales of more than 6.5 million MT since 1995.
DairyAmerica has exported more than 1.7 million MT since 1995, with products reaching more than 50 countries in each trading region of the world. Since 2005 DairyAmerica has exported an average of 176,000 MT annually.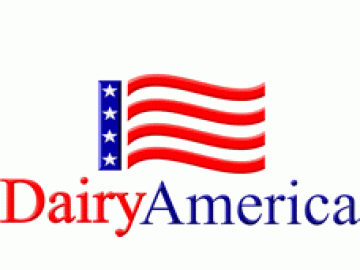 Visit: www.dairyamerica.com
Contact: renee514468@[dot].[dash]-[at][|~!@#$%^&*()_+-={}:;?/\,.|]@dairyamerica514468514468@[dot].[dash]-[at][|~!@#$%^&*()_+-={}:;?/\,.|]@[dot].[dash]514468514468@[dot].[dash]-[at][|~!@#$%^&*()_+-={}:;?/\,.|]@[dot].[dash]-[at][|~!514468@[dot].[dash]-[at][|~!@#$%^&*()_+-={}:;?/\,.|]@#$%^&*()_+-={}:;?/\,.|]-[at][|~!514468@[dot].[dash]-[at][|~!@#$%^&*()_+-={}:;?/\,.|]@#$%^&*()_+514468514468@[dot].[dash]-[at][|~!@#$%^&*()_+-={}:;?/\,.|]@[dot].[dash]-[at][|~!514468@[dot].[dash]-[at][|~!@#$%^&*()_+-={}:;?/\,.|]@#$%^&*()_+-={}:;?/\,.|]-={}:;?/\,.|].com